It's the most wonderful time of the year for all of us gear nerds – REI's Anniversary Sale! May 20th-30th is REI's biggest sale of the year, and it includes deep discounts on some of our favorite backpacking, camping, and hiking gear. In addition to sale items, REI members also receive 20% off one full-priced item and an extra 20% off one REI Outlet item with coupon code ANNIV22.
We scoured the sale and narrowed this list down to the gear we're most stoked about. Enjoy!
---
Not a Member yet?
REI members get access to the best deals at REI sales, and they get to use a coupon for 20% off one full-price item and 20% off one Outlet item. If you're not an REI member yet, don't fret! You can pick up a lifetime membership for $30 and still get to use the 20% off coupon (learn how here). So, your lifetime membership will pretty much pay for itself with one big purchase. Here are some of the reasons all of us here at CleverHiker have been REI members for years:
REI makes a lot of our favorite outdoor clothing, and it's all 30% off for REI Members. We could write an entire post detailing the dozens of activewear items we love, but we'll stick to our absolute favorites in the next few entries below.
---
The REI 650 Down Jacket 2.0 (men's / women's) is a great option for lightweight adventurers on a budget. It's made with lower-fill-power down, which means it's not quite as technical and efficient as more expensive jackets, but we're pretty happy with its performance for the price. The 650 Down is our favorite budget-friendly ultralight jacket on our Best Down Jackets list.
---
If you're looking for a high-quality rain jacket that won't break the beak, the REI XeroDry GTX (men's / women's) is a solid option. It costs a bit more than some other rain jackets from our Best Rain Jackets list, but the materials feel more durable and comfortable against the skin. The XeroDry is also less fitted than some jackets, so it's more comfortable and flattering for those who prefer a relaxed fit or want a little extra roominess to accommodate insulation layers.
---
The REI Rainier Rain Jacket (men's / women's) is already a budget-friendly jacket, so it's quite the steal at the additional 30% off sale price! We love it because it has all the bells and whistles (like pit zips and hem/hood adjustments), it's lightweight, and it comes in a wide array of nice color choices. Pick up the Full-Zip Rainier Rain Pants (men's / women's) to complete the look and to feel like an unstoppable rain defying machine. The Rainier rain gear can be found on our lists of the Best Rain Jackets and Rain Pants.
---
If top-notch comfort and excellent value are what you're after, the REI Hyperaxis Fleece Jacket 2.0 (men's / women's) is pretty tough to beat. It's made with super soft stretch fleece that has an excellent warmth-to-weight ratio. The Hyperaxis Jacket is capable in the backcountry, and we've been pleased with its breathability on challenging cold-weather hikes. That said, we love wearing it in the frontcountry too since the high-pile lining is so warm, comfortable, and inviting. The Hyperaxis ranks highly on our Best Fleece Jackets guide.
---
The REI Sahara Convertible Pants (men's / women's) are designed with a plethora of useful features for utilitarian hikers. These pants provide protection for your legs on exposed or brushy trails, then they quickly and easily convert to cargo shorts for warm days when you wanna catch a breeze. Learn more about what makes these pants great on our Best Hiking Pants for Men and Women lists.
---
Base layers are awesome for adding a ton of warmth to your clothing system without adding much weight. We've been using REI Base Layers on backpacking trips for years. We're partial to the Midweight Long Sleeve Top (men's / women's) and Midweight Base Layer Bottoms (men's / women's), but REI makes a wide variety of styles to suit your taste. For more info on creating an effective backpacking clothing system, visit our Best Base Layers and Hiking Clothing 101 posts.
---
REI makes a whole bunch of socks, y'all. You likely already have your preferences for what type of sock you look for, so we won't bore you with explanations of the nuanced differences between each type. But what we can tell you is that the Merino Lightweight Crew Hiking Socks are our favorites, and you can find them nestled among other top-notch tootsie covers on our Best Hiking Socks list.
---
We've used many different shoes from KEEN over the years and we love them for their durability, roomy fit, and friendly price point. For day hikes, we like the Targhee III Mid WP (men's / women's) if you need ankle support and the Targhee III Low WP (men's / women's) if you're looking for something a little lighter. We're also big fans of the Newport H2 sandals (men's / women's) which we named best closed-toe sandals on our Best Hiking Sandals for Men and Women lists.
---
The REI Trail Hut Tent series strikes an exceptional balance between functionality and price. If you're new to backpacking or you're on a tight budget, this could be an excellent tent to start out with. If you split the Trail Hut 2 between two hikers, the weight and bulk isn't too bad, and the Trail Hut 4 is a decent option for family camping on a budget.
---
The Doublenest Hammock is roomy and strong enough to fit two people comfortably, so it's awesome for lounging around camp with a pal. It comes in a bunch of fun color combinations for showing off your personal style, and it's incredibly easy to set up using the included carabiners. The Doublenest doesn't come with straps, so be sure to pick up a set of the Atlas Straps which are also on sale. This hammock can be found on our Best Hammocks list.
---
Black Diamond makes some of the coolest lighting around for backpacking and camping. We're particular fans of the Black Diamond Spot 400 headlamp for backpacking because it's bright and has great battery life. Check it out on our Best Headlamps list. For car camping, we recommend picking up a few of their Moji Lanterns to create a fun ambience.
---
For wilderness areas that require a bear canister, we always pack along our trusty BV500 from BearVault. This thing is super tough and has plenty of space for five or so days of food. Our bear can has traveled over a thousand miles with us from the Sierras to the Smokies. If you've got plans to visit the backcountry of any national parks, you're likely to need one. So this is a great time to snag one at a discount.
---
Katadyn makes some of the best water filters and purifiers on the market. One of our favorites is the lightweight and compact Katadyn BeFree Water Filter Bottle, which is great for day hikes and quick backcountry trips. We also love the Katadyn Ultra Water Purifier because it kills EVERYTHING swimming around in your water bottle. It's a little heavier than some other filters, but it provides great peace of mind if you're backpacking in a remote area with questionable water sources.
---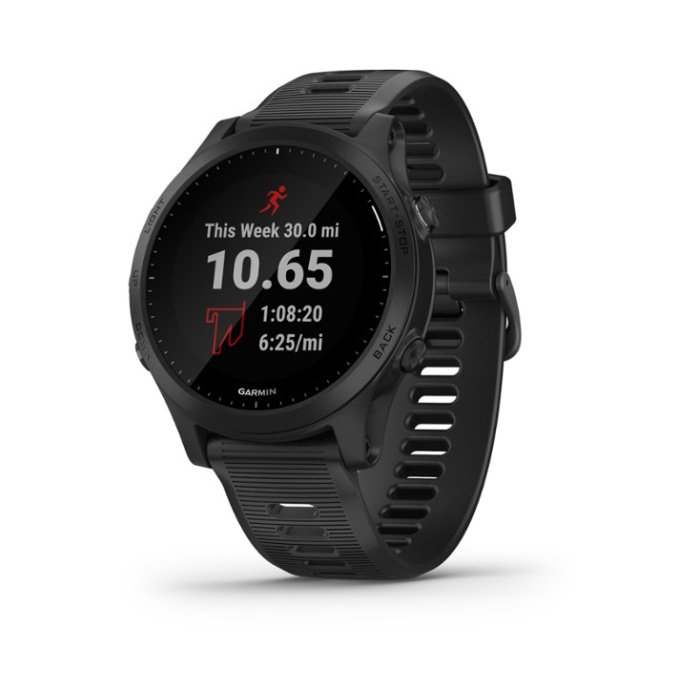 Garmin makes some of the coolest GPS devices on the market, and the Forerunner 945 is our favorite from their lineup of premium running watches. It has advanced topo maps, Strava Live Segment compatibility, and a ton of activity tracking capabilities. We named the Forerunner 945 the best running watch for triathletes on our list of the Best GPS Watches.
---
Eureka's Space Camp 4 is a welcoming shelter with nearly vertical walls and a versatile rainfly. There are two generous vestibules to protect your gear when bad weather hits, and there are several vents to promote airflow. For taller campers, the Space Camp 6P has a peak height of 6'4" for more headroom. The Space Camp is among the highest-quality affordable camping tent options on our Best Camping Tents list.
---
Hydro Flask is known for top-notch insulation, eye-catching color, and excellent accessories. We've used a bunch of different Hydro Flask products, and it's hard to pick a favorite, but we're particular fans of the 32 oz. Wide Mouth Insulated Bottle and the Lightweight Trail Series Bottles. Check out our Best Water Bottles list to see more about our favorite Hydro Flask bottles and accessories.
---
Looking to upgrade your car camping game? The portable and convenient Eureka Ignite 2-Burner Camp Stove is perfect for cooking some gourmet meals around the campfire. Its push button ignitor makes it easy to use, and the simmer control function allows for more precise cooking. The Eureka 2-Burner is a rugged and durable stove with an easy-to-use push button ignitor, all at an affordable price. If you'll be cooking for a larger group, you may want to upgrade to the Ignite Plus for the wider burners. Check out the Ignite Plus on our Best Camping Stoves list.
---
In our opinion, REI's Self-Inflating Camp Bed is already one of the best deals on a luxurious car camping pad in the whole store, and now at 30% off it's truly a steal. The Camp Bed is cushy, quick and easy to inflate/deflate, and is much more compact when stored than many other car camping pads, so it won't take up as much real estate in your garage or gear closet. See how it stacks up against other camping mattresses on our Best Camping Mattresses list.
---
NEMO's Stargaze Recliner Chair has been our favorite luxury camping chair for years due to its exceptional comfort and unique design. All this luxury comes with a high price tag, though, so this is a great time to get it at a deep discount! Check out how the Stargaze compares to other camp chairs on our Best Camping Chairs list.
---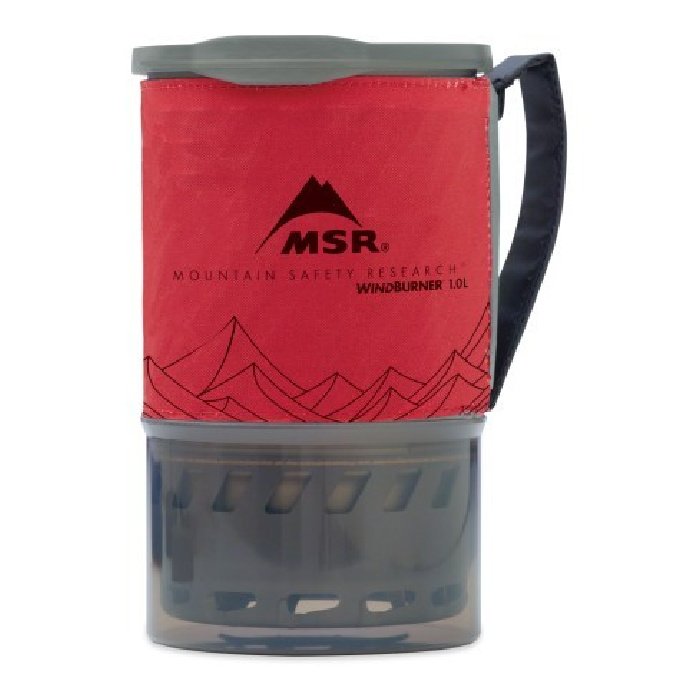 We love canister stove systems because they're easy to use, great in windy conditions, and efficient. This stove type works best for folks who typically only need to heat water for coffee and backpacking meals, but you do still have some control over the strength of the flame for cooking with the Windburner. You can find more info about the Windburner on our Best Backpacking Stoves list.
---
The Columbia Silver Ridge Lite (men's / women's) is our favorite button-down sun shirt because it's comfortable, affordable, and the fabric keeps you cool. The lightweight polyester breathes well when you're working hard on the trail, and it wicks moisture effectively if you work up a sweat. This shirt looks stylish and resists wrinkles as well to keep you feeling your best both on and off the trail. See how it compares to our other favorite sun shirts on our Best Sun Shirts list.
---
The Gregory Paragon 58 (men's sizes) and Maven 55 (women's sizes) are some of the comfiest midweight packs we've used, and they carry weight like a dream. These packs have some pretty unique features, like the zippered side entry pocket and the size-adjustable hipbelt, that make them work really well for different body shapes and hiking styles. Learn more about the Paragon and Maven on Best Backpacking Backpacks list.
---
The REI Camp X from our Best Camping Chairs list is a simple, affordable chair that's great for sitting around a campfire, at the beach, or just about anywhere. It's made of a highly-breathable mesh with supportive webbing straps, which means it'll help keep you cooler and more comfortable on hot days, and it dries quickly if it gets wet in the rain. The Camp Xtra Chair is an upgraded version with a storage pocket, a larger seat, and the lack of mesh makes it a bit warmer.
---
The Osprey Talon 22 for men and Tempest 20 for women are our top picks for Best Hiking Daypacks. They provide an exceptional balance of comfort, convenience, and functionality. With cushy hip belts, padded shoulder straps, and ventilated back panels, the Talon and Tempest ride very comfortably on the trail. These packs have plenty of room for a full day adventure and convenient storage compartments to keep our gear organized nicely.
---
NEMO makes some of the most luxurious sleeping bags around. Their signature Thermo Gills make it easy to regulate your temperature, and the spoon shape is ideal for side sleepers. If you're looking for a comfortable sleeping bag with a lot of space, the NEMO Disco 15 (men's / women's) is a great option. NEMO also makes the Disco 30 (men's / women's) for those who do most of their camping in summer. Both make our Best Sleeping Bags list for their roomy comfort.
---
The REI Siesta Hooded 25 is one of our favorite sleeping bags for frontcountry camping because it's comfortable, durable, and comes in at a great value price. The unique, rectangular hood adds extra warmth on chilly nights, and it holds a full-size bed pillow securely in place. This bag is also available in a Double version for couples. Learn more about the Siesta bag on our Best Camping Sleeping Bags guide.
---
The Solo Stove Bonfire is the life of the party and a warm, glowing centerpiece to gather around whether we're out camping or relaxing in our own backyard. We especially love being able to enjoy a fire without smoke irritating our eyes, lungs, or our neighbors. Plus, we're really glad we can have our fun without permanently marking the ground in our favorite outdoor spaces. If you're hoping to spend more quality time outside gathering with friends and family, the Bonfire is one of our favorite pieces of gear for outdoor entertainment.
---
Snow Peak makes some of the lightest titanium cookware on the market, and the Snow Peak Mini Solo has been one of our go-to cooksets for ultralight backpacking for years. We like it because it's simple, streamlined, and very lightweight – especially for the functionality. The Mini Solo's capacity is a bit larger than other backpacking pots on the market, and it's one of the few pot sets that includes a titanium cup. See how it compares to our other favorite cookware on our Best Backpacking Cookware list.
---
Ursacks are much less bulky and far lighter than any bear canister and they're a lot easier/faster than any bear bagging method. The kevlar fabric on the Ursack is strong enough to keep critters out of your food. Mice will quickly chew through expensive backpacking gear to get into food, so we almost always travel with an Ursack in the backcountry. We're partial to the Ursack Major for the best balance of protection and weight.
---
If you hike as much as we do, you know how important it is to have quality socks. Smartwool socks are warm, well-made, durable, and have padding in all the right places to keep your feet happy. Our favorite model from our Best Hiking Socks Guide is the Performance Hike Light Crew.
---
The lightweight and ultra comfy Mountain Hardwear Dynama Ankle Pants have a minimal, yet highly functional design. We like that the pocket setup is simple and that the waistband is flat with no zippers or buttons for comfort under a hipbelt. The Dynama Pants rank highly on our Best Hiking Pants for Women guide.
---
Buff headwear is highly versatile and can be used as a hat, scarf, headband, sun protection, etc. Buffs come in a wide variety of colors and styles, and we almost always have one with us on our adventures. We like the Lightweight Merino Buff for backpacking in cold weather, the Coolnet UV Buff for hikes with a lot of sun exposure, and the Original Buff for cool nights at camp.
---
The ultralight Xero Shoes Z Trails (men's / women's) are some of our favorite hiking sandals to pack along as camp shoes, and we even backpack in them from time to time. The velcro adjustments make it easy to get a custom fit, and the soles are quite sturdy despite being so flexible. Learn more about why we love these sandals on our Best Hiking Sandals for Men and Women and Best Camp Shoes guides.
---
Other awesome deals: It was difficult for us to narrow our list down to only 35 gear items we were stoked about. Below are some additional deals:
20% Coupons
In addition to all the great sale items, REI members can also take advantage of two coupons – one for 20% off one full-price item and one for 20% off an Outlet item. Below are some of our favorite big-ticket items that would be great options for using your full-price coupon. Remember to use coupon code ANNIV22 to apply your discount at checkout.
Oh yeah, if you're not an REI member, don't fret! You can pick up a lifetime membership for $30 and still get to use the 20% off coupon.
More Information
We hope this guide helps you find some great outdoor gear that you'll love for years to come! If you found this guide helpful, please feel free to share it with friends and click the little heart button below to give us a digital high five.
For more popular CleverHiker content, check out the following links:
---
---
Some of the links on this page are affiliate links, which means we may receive a modest commission if purchases are made through those links. This adds no cost to our readers and helps us keep our site up and running. Our reputation is our most important asset, which is why we only provide completely honest and unbiased recommendations.